Expect a busy Sept-Oct from Apple
The months of September and October and going to be big for Apple this year. Given that there have been relatively few announcements for customers in the early part of the year, with WWDC being aimed at developers, September and October promises to reshape the Apple line up.
First, we expect there to be two events between now and Christmas. Although Apple have not officially announced
any
event yet, it is almost certain that a Sept 10th event will see the unveiling of the new iPhone(s). We also expect the new iOS 7 to ship with the new phones, something which Apple have so far only said will happen in "Fall" 2013.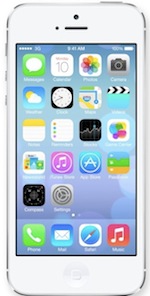 In terms of hardware, this leaves the iPads, iPods and some Macs, all of which we expect to be updated before Christmas. Our view is that Sept 10th will see two new iPhones (5S and 5C?), plus the launch of iOS 7. This seems to be plenty for a 60-90 min keynote. Then at the later event in October, we will see the annual refresh of the iPods and possibly iPads, ready for the busy Christmas season.
OS X Mavericks may not require any press event. This was previewed in June at WWDC, and so its launch date may just be mentioned at a keynote, or it will be a press release.
As for the Macs, we expect to see refreshed iMacs and MacBook Pros before the end of the year, but these two can happen without any event. There is also the question of the Mac Pro, something Apple have been
making noise about
ever since Phil Schiller's sneak preview at WWDC. It could be that they will launch the Mac Pro at one of the events, simply because it makes a statement about Apple design and deserves more than a press release. Apple seem to be taking their step back into pro desktop seriously and so will want to show off this machine at a media event.
Lastly, the Apple TV. Don't bet any money on this. It is likely that there will continue to be an iterative change to this existing product, but we don't expect any major new hardware just yet. Unlike with mp3 players or PCs, Apple need to focus firstly on content and lastly on hardware. It is a matter of getting the content providers into place and then we have no doubt that Apple have a new hardware product to match this offering. But for now Eddie Cues torturous job of dragging all networks and content producers to the table continues.